I recently started thinking of the changes that have occured to the music industry. I remember when rapper use to get singers on their songs to make them hot. Now its the other way around, singers look for rappers to get on their songs in order to get radio play and exposure. HOW did this happen? NOT only that, but the music itself has conformed to this. Rappers use to rap over R&B music to broaden thier audience, now that MUSIC is gone. EVERYTHING NOW IS A BEAT... not music and there is a difference. They are even singing over the beats now. Like the Beyonce song "single ladies" there is no music, its just a beat.
Is whats out there today really R&B? Why do I say R&B died in 2001?
Well thats the last year R&B dominated the charts, so lets look at the Albums of 2001. Most of these albums at least went platinum, a lot were multi-platinum.
Jennifer Lopez, J.Lo, released January 22, 2001
- I know, not the first name that comes to mind when you think of R&B but you can not deny 4 million copies was great for R&B and Pop music.
Singles:
Love Dont Cost a Thing
Play
Aint It Funny
I'm Real (both versions)
Jaheim, Ghetto Love, released February 13, 2001
- A newcommer at the time. He found the spot left by D'angelo - that sapce between R.Kelly and Luther Vandross.
Singles:
Could it Be
Just in Case
112, Part III, released March 20, 2001
- The groups last album under Bad Boy was another smash and produced one of the biggest singles of 2001.
Singles:
Its over now
Peaches and Cream
Dance With Me
Jon B, Pleasures U Like, released March 20, 2001
- I slept on this on, I'm not into Jon B, but it did dropped that year and had decent sales.
Single:
Dont Talk
India Arie, Acoustic Soul, released March 27, 2001
- Also was he 1st year on the mainstream music scene and did it without much radio play. I personally like this album the best from 2001. I guess she was widely known for being nominated for the most grammys without winning one.
Singles:
Video
Brown Skin
Strength, Courage, and Wisdom
Ready for Love
Ginuwine, The Life, released April 3, 2001
- His first album not produced exclusively by Timberland but still was a success and the heels of that song that went,
"my whole life has changed, since you came in, I knew back then, you were that special one, I'm so in love, so deep in love."
That song is the ish...
Singles:
There it is
Differences
Janet Jackson, All For You, released April 23, 2001
-
Its Janet so you know what to expect. My memory from this album is the song "Would You Mind" - Janet the answer is NO, I would not mind if you, loved me touched me teased me...
Singles:
Doesn't Really Matter
All For You
Someone to call my Lover
Son of a Gun
Case, Open Letter, released April 24, 2001
- The album, itsself, was not so great but Case did get his biggest hit ever from this project.
"Like a cold Summer afternoon,Like the snow coming down in June,Like a wedding without a groom,I'm missing you..."
Single:
Missing You
Lil Mo, Based on a True Story, released April 24, 2001
- The original east coast hook singer, who gained most of her fame collaborating on Ja Rule Songs "Put it on Me" and "I Cry", also her collaborations with rapper Fabolus.
Singles:
Ta Da
Superwoman Pt II
Destiny Child, Survivor, released May 1, 2001
- This is not a personal favorite but it was/is R&B, sort of. I cant deny the success either.
Singles:
Survivor
Independant Women
Bootylicious
Emotion
Nasty Girl
Tyrese, 2000 Watts, released May 22, 2001 -
The numbers for this album was modest but Tyrese has never gotten much radio play, you just have to know him and appreciate him as an artist. He usually only make 1 good radio/video song.
Singles:
I Like Them Girls
What Am I Gonna Do
Just a Baby Boy
Alicia Keys, Songs in A minor, released June 5, 2001
- This was arguably the best R&B album of 2001, this was Keys debut and she took the industry by storm.
Singles:
Fallin
A Woman's Worth
How Come You Don't Call Me
Girlfriend
Ray J, This Aint a Game, released June 5, 2001
- I was reluctant to add this to the list, seeing that this album was the "new" R&B. I can't hate though, it was/is? R&B still and it was a moderately sucessfull album, from Brandy's Brother.
Singles:
Wait a Minute
Formal Invite
Luther Vandross, Luther Vandross, released June 19, 2001
- We seen the old school crooner update himself a tad bit on this album - not vintage Luther but he showed he could still hang
Singles:
Take You Out
I'd Rather
Jagged Edge, Jagged Little Thrill, released July 3, 2001
- This album probably did well on the heels of their previous album(J.E. Heartbreak), when it debuted at number 3 on billboard charts. Yet and still it was a great R&B album.
Singles:
Where the Party at
Goodbye
IMx, IMx, released July 3, 2001
- Was not a fan of this group or album but that song "First Time" was the ish, so I'll give them a pass.
Single:
First Time
Aaliyah, Aaliyah, released July 17, 2001
- Sadly the last album she'd ever make; Even sadder he album was doing terrible until she died.
Singles:
We Need a Resolution
Rock the Boat
More Than a Woman
I care 4 U
Usher, 8701, released August 7, 2001
- This was Ushers 3rd album. It was originally to be released earlier in the year but the album was leaked, one of the first to have that happen, and was deemed "wack". They redid it, dropped "U Remind Me", then "U Got it Bad" dropped and sales sky-rocketed.
Singles:
U Remind Me
U Got It Bad
U Don't Have to Call
U-Turn
Maxwell, Now, released August 14, 2001
- This was his 3rd album and in my opinion it was far from comparison to the first 2. Thing is, by this time people knew him. This album did produce, arguably his 2 biggest hit ever.
Singles:
Get to Know Ya
Lifetime
This Womans Work
Mary J. Blige, No More Drama, released August 28, 2001
- Top 5 personal favorite from 2001. The album was pushed back from leaks(one of the 1st to have that happen). This was the transition from the old Mary J to the new Mary J and the rest is history. That song with the "Days of Our life" theme song in it, you know the name. In addition, she was one of the 1st artist to start the "re-release" thing and added new songs.
Singles:
Family Affair
No More Drama
Rainy Dayz
Brian McKnight, Superhero, released September 3, 2001
- McKnights 5th album sold over 150,000 units its first week. The Album was, "more than wonderful, more than amazing"
Singles:
Love of My Life
My Kind of Girl
Babyface, Face2Face, released September 11, 2001
- This album was not so sucessful, but we can blame that on 9-11 and Jay-Z. Babyface was vintage on his "What if" Single.
Singles:
What If
There She Goes
Angie Stone, Mahogany Soul, released October 16, 2001
- what can I say about this album? I remember the strong attemps that J Records put into this album, to try and get it accepted by the mainstream. Nonetheless, it was accepted by fans of her 1st album and all grown folk, nahmean. This is another personal top 5, Ms. Stone is gangsta, just check these lyrics... "green grass vapors running through my head, I'm feeling higher than the thunder dome" WHAT!
Singles:
Brotha
Brotha II
I Wish I Didn't Miss you
More Than a Woman
Bottles and Cans
<- The after Celbrity Fat Camp Version
Michael Jackson, Invincible, released October 30, 2001
-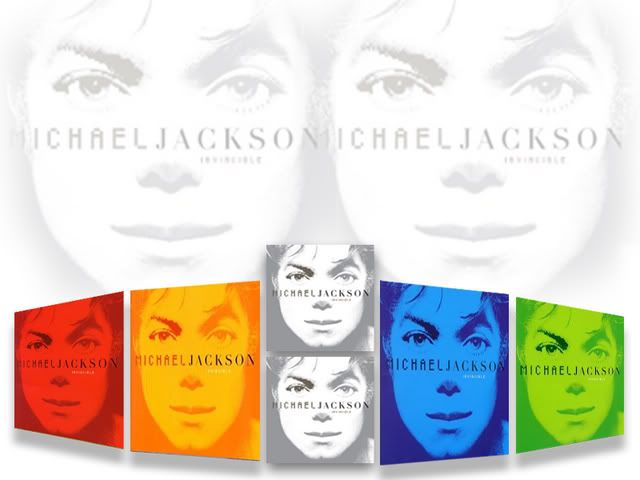 this was not a typical Michael Jackson album as far as hype is concerned.This was his 1st album in 5 years and did eventually sale 10 million copies but with record label concerns and such, its was pretty much under the radar. It was still a great album and even though he only made 2 official single other songs also got radio play
Singles:
You Rock My World
Cry
Butterflies
Heaven Can Wait
Faith Evans, Faithfully, released November 6, 2006
- another sleeper but this was classic to true R&B fans, this is definately top 5 on my personal list for the 2001 albums. I love you is probably the last REAL song I heard. y'know having a chorus, verse, bridge and vamp. Those are all missing elements of today. Side Note: I just know she naked under that fur coat on the album cover...
Singles:
I love You
You Gets No Love
Burnin' Up
Keke Wyatt, Soul Sista, released November 13, 2001
- Not a great album ,I can admit, this is only on here for the Hit single"nothing in this world"
Single:
Nothing in This World
Jill Scott, Experience: Jill Scott 826+, released November 20, 2001
- Jilly from Philly wasted no time going on tour after her debut album, "Who is Jill Scott". That touring produced this album, which gave us the EXPERIENCE.
Singles:
He Loves Me
Gimme
Joe, Better Days, released December 11, 2001
- This was another album that rode the coat tails of previous success by the artist. Joe's previous album(My Name is Joe) was multi-platinum, this one was not so hot but the two singles were.
Singles:
Lets Stay Home Tonight
What If a Women