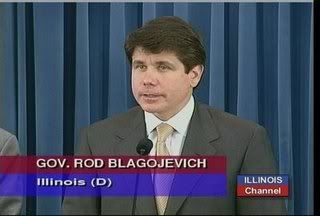 Meretricious
Definition:
1. alluring by a show of flashy or vulgar attractions; tawdry.
2. based on pretense, deception, or insincerity.
3. pertaining to or characteristic of a prostitute.

Sentence:
After being impeached, last week, former Illinois Gov. Rod Blagojevich, was very meretricious during the press conference held outside of his home.